6 min read
Reviews are in!
all across the board!!! See what people are saying about At the Heart of the Stone (or better yet, buy the book and see for yourself!):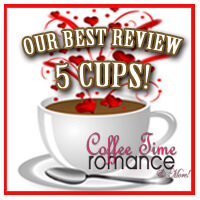 At the Heart of the Stone Coffee Time Romance Review
Format: Kindle Edition Verified Purchase
The best romance novel I have read in a while! The story of Lark and Niall – I wish this book could continue on forever, but of course everything has an ending. Lark and Niall's meeting was fate – you couldn't call it anything else. She met him at the point of time, when she most needed a reminder of who she truly was. This book is not only excellently written but also an awesome idea! I always loved the thought of star-crossed lovers, destiny and so forth. At the Heart of the Stone offers you all of that and more. There is not just romance in here, but you should see for yourself. Lark is a strong, amazing character. Charles, I'm sorry – was such an arrogant prick and much reminded me of my own ex. Maybe that's why I enjoyed the book so much 🙂
Delectable Romance
, March 3, 2016
This review is from:

At the Heart of the Stone (Kindle Edition)
I spent the day reading this book, as it's just that good. Lark is a woman living in London, complete with a boyfriend that she's been engaged to for five years. However, she starts to dream of this other man making love to her, and these dreams are hot, hot, hot!
At the same time, Lark gets word that her father back in the USA has died. She returns to the USA to attend the funeral, while the dreams seem to intensify. Just about every time she falls asleep, she's dreaming of her "dream" lover. And once she's back in the states, things really get wild. I don't want to give away anymore of the plot, as I LOVE what the author did with this book. There are many twists and turns, and it's a journey you really need to take for yourself.
At the Heart of the Stone is one of those books that touch upon several of your emotions. There are some really sweet and romantic moments, there were some moments that I thought Charles was a TOTAL jerk, and there are some hot moments that you almost need to fan yourself over. And then, then there is Niall, a dreamy guy that you might find haunting your dreams. The author has a really visual way of writing, and her words flow together so well. She can take you from a sweet to sensual moment in the space of a heartbeat, and the characters are gripping.
This book is a complete and total story. If you're anything like me, you will have a real problem putting the book down. This is a very enjoyable romance, one that really got me from the very first page. It starts out hot and believe me it stays that way!
"Riveting, heartwarming, and super sexy… loved it!!! Review by Copper Moon on Loose Id
I'm really not into contemporary romance novels (supernatural and historical romance is more up my alley), so I almost passed on this book. I'm SOOO glad that I didn't! I devoured it in less than 24 hours. The love scenes are smoking hot!!! Lark, the main character, isn't your standard cookie cutter heroine. She's a complex, fully developed protagonist with a troubled past and deep desires. Read it… you won't regret it."
"I never knew dreams could be so steamy! Review by Erica on Loose Id


I absolutely adored this book! Roxanne D. Howard pulls you into each and every scene. I promise, whether you're running with Lark, or stealing some sexy time with Niall, you will not be disappointed. Her characters are enjoyable and rich, the story beautiful and provocative. I loved Lark and Niall's story, and I can't wait to see what Ms. Howard has in mind next."
By Goblin Spider on February 27, 2016
Format: Kindle Edition
This book is a really fast, fun, decidedly not-safe-for-work read. Lark, the heroine, is a beautiful, ambitious American business woman living in London with her rich, narcissistic boyfriend. She's tormented by strange, erotic dreams of an unknown lover. When she reluctantly returns to America to deal with a family tragedy, she finally meets her mystery man. The explicit love scenes are sensual and sweet, but Lark's journey of self-discovery is the real core of the book. She must confront her troubled past, vanquish her personal demons, and unlock her heart to find happiness. If you're in the mood for fireworks, read it… you'll love it!
To check out more, please visit: