3 min read
Hi there, Romance Readers!
It's great to have you here. Thanks for visiting my website. I'm an author with Boroughs Publishing Group, and the Wild Rose Press. When I was a little girl, I discovered words were powerful. I fell in love with the written word from the time I could read, and have been writing stories since the age of eight. I write across many genres, including science fiction, paranormal romance, YA, general/women's fiction, horror, and contemporary erotic romance. My published novels include:
Sonnet Coupled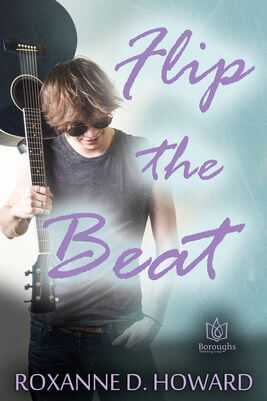 Flip the Beat
My upcoming new release schedule is as follows:
Flip the Beat (rocker/fairytale romantic comedy) Boroughs Publishing – releasing July 10th. NOW AVAILABLE FOR PRE-ORDER!
Romancing the Seas Series (action/adventure romantic comedy) Boroughs Publishing
Book 1- The Hotter They Come, September 11th
Book 2- The Harder They Fall, November 20th
Book 3- The Longer They Last, January 8th
When You Close Your Eyes (contemporary romance) Wild Rose Press TBA (Fall 2018).
Astraeus (PG-13 Sci-Fi with romance) Immortal Works October 23rd
To learn more about my books, please visit the Books tab on this website for excerpts, blurbs, and buy links.
"Roxanne" is a nom de plume (pen name). I use a pseudonym for many reasons, but mainly to separate the high heat romance from the regular stuff. I write all novels PG-13 and below in my real name, which you can read more about here.
I served in the U.S. military for most of my young adult life, and I'm an alumni of Columbia College.  I'm an utter unapologetic sci-fi and theater nerd, and I enjoy reading anything I can get my hands on. Seriously, if it's written down, I'll read it! I'm an avid theater nut, and I love everything related to marine biology. I'm a wife, mother, and animal lover.
One common misconception in erotic romance literature (not to be confused with erotica) is that there is no substance to it. This simply isn't true. In my romance writing, it's important to me to create well-rounded love stories that transcend boundaries, send your heart racing, and to give you a tale you won't forget. I write strong women, intelligent men, and diverse heroes and heroines from all walks of life. Diversity is beautiful, and we need it in literature.
For any readers and friends – come join Passion and Pentagrams, where several other authors and I are spotlighting our work from time to time! It's a great place to lend reader support and to stay up to date on the latest and greatest coming through the pipeline (including giveaways)! Please note: this is a reader group; self-promotion not allowed. Come join, I'd love to see you all there!
https://www.facebook.com/groups/1628100660828704/?pnref=story
When time permits, I'll post updates to what's happening with book signings, future releases, and anything related to my current or new writing projects. I like to post blogs on writing, spotlight other authors' work, and you will also see random poetry, recipes, and life hacks as they come up. Be sure to subscribe to my newsletter, as I do frequent giveaways for my VIP Reader's Club.
I love to hear from my readers, so if you'd like to send an email or have any questions, you can reach me here. Thanks for stopping by, and I hope you enjoy my books!
All the best,
Roxanne